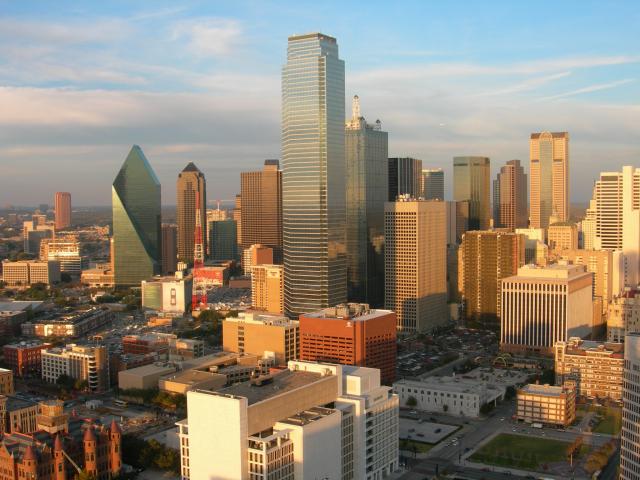 Dallas makes up one-fifth of the much larger urbanized area known as the Dallas–Fort Worth Metroplex, in which one quarter of all Texans live.


DALLAS - Established in 2009
Founded in 1841 and formally incorporated as a city in February, 1856, the city's economy is primarily based on banking, commerce, telecommunications, computer technology, energy, and transportation; only New York City and Houston are home to more Fortune 500 headquarters in the city limits.
Located in North Texas and a major city in the American South/Southwest, Dallas is the core of the largest inland metropolitan area in the United States that lacks any navigable link to the sea. The city's prominence despite this comes from its historical importance as a center for the oil and cotton industries, its position along numerous railroad lines, a strong industrial and financial sector, and its status as a major inland port (due largely to the presence of Dallas/Fort Worth International Airport, one of the largest and busiest in the world).
OAC established an official presence in the Dallas area in October, 2009 through the ministry of Rick and Dovie Moore.
OAC Texas contact is Rick Moore:
Email: rick.moore@oaci.org
Phone: (214) 680-8429
Visit our official OAC Dallas Branch Website